COMPOST
COLLECTIVE
According to the Auckland Council Waste Assessment, more than half of a typical household's weekly waste could be composted, rather than sent to landfill. Composting deals with both food and garden waste, is a great way to keep the goodness in your garden while building healthy soils - and it's easier and cleaner than you may think. Auckland Council provides support to help you get composting with workshops held regularly around the region. 
The free and informative courses from Compost Collective introduce you to three of the most popular methods: traditional composting, bokashi bin and worm farming. Through the programme, participants receive a discount coupon for the compost system of their choice. Our friendly team of local facilitators can also provide troubleshooting support to help you along your composting journey, and support community gardens and compost hubs so anyone can get involved - even if you don't have space at home or a garden to benefit. To find out more visit the Compost Collective.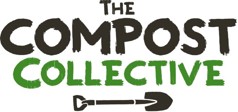 SHAREWASTE
Sharewaste  connects people or hubs who have compost bins with people who have scraps but nowhere to put them. The more people that sign up, the easier it will become to find a neighbour with the resource you're looking for. Become a Sharewaste pioneer.
Some Community Gardens around Auckland will accept food or bokashi scraps, and always welcome a helping hand. Find your local garden with Sharewaste, then get in touch with the contact person listed to see what materials they might accept, and how you can get involved.