HAZARDOUS
HOUSEHOLD WASTE
Hazardous household waste is unwanted household products and chemicals that can potentially harm people's health or pollute the environment. Hazardous waste often has labels such as 'warning', 'caution', 'danger', 'poison' or 'do not dispose of with household rubbish'.
Hazardous waste must NOT be put out with your household rubbish or recycling bins.
Reduce hazardous waste
The best way to manage hazardous waste is to eliminate or reduce its use whenever possible.
Use safer products in the house, garden and shed. It's amazing how effective non-hazardous materials like baking soda, vinegar and borax are.
Only buy as much of a hazardous product as you need.
Consider ways to reduce the use of chemicals in the garden.
Buy environmentally-friendly products. Look out for the New Zealand Environmental Choice logo.
Don't leave your old chemicals, oils or paint behind if you are moving house.  Make sure you take them to a drop-off point.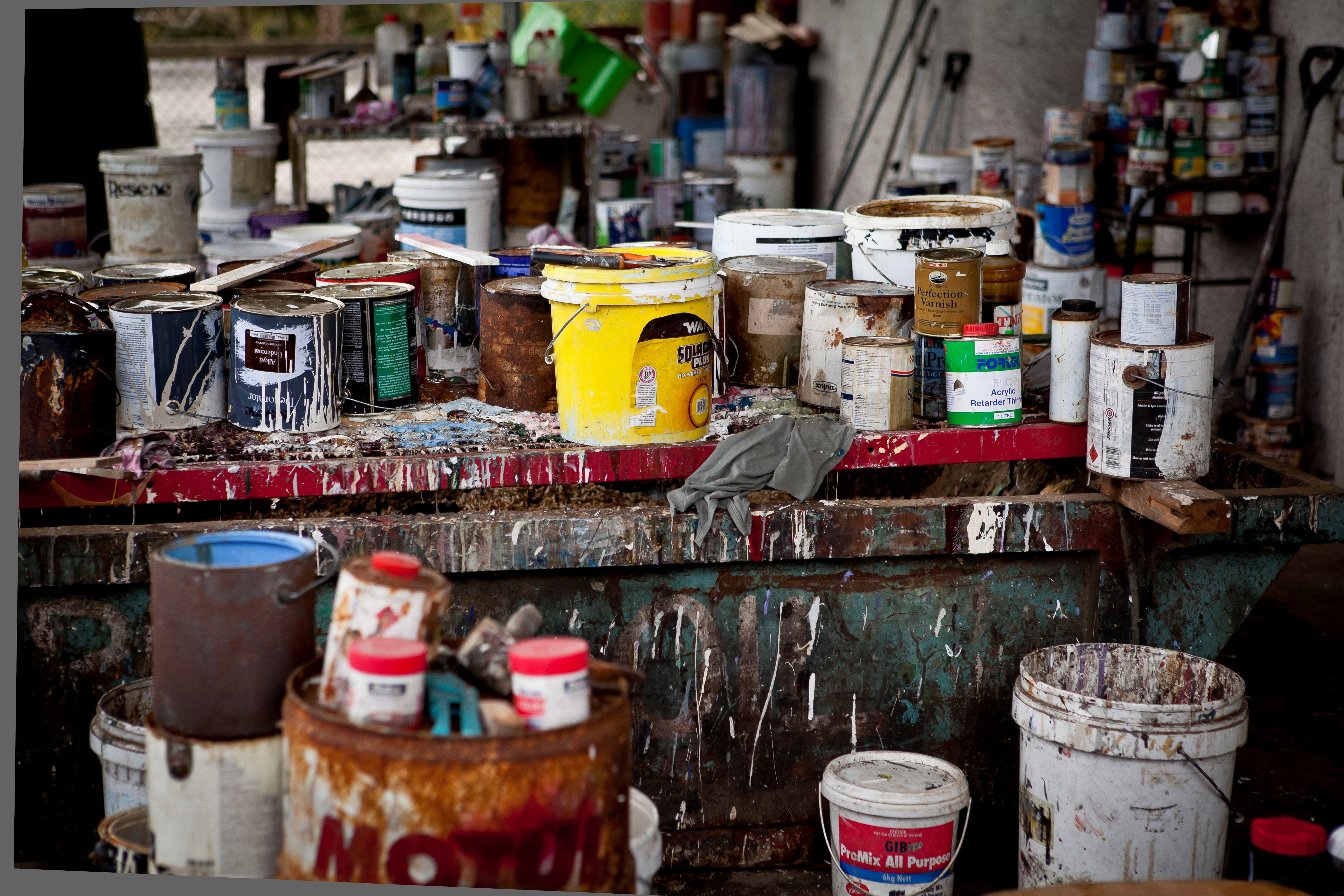 There are places you can take hazardous waste. It is important to dispose of hazardous waste such as batteries, gas cylinders, home or garden chemicals and paint carefully.